WINSTONES TEES
August 18th, 2021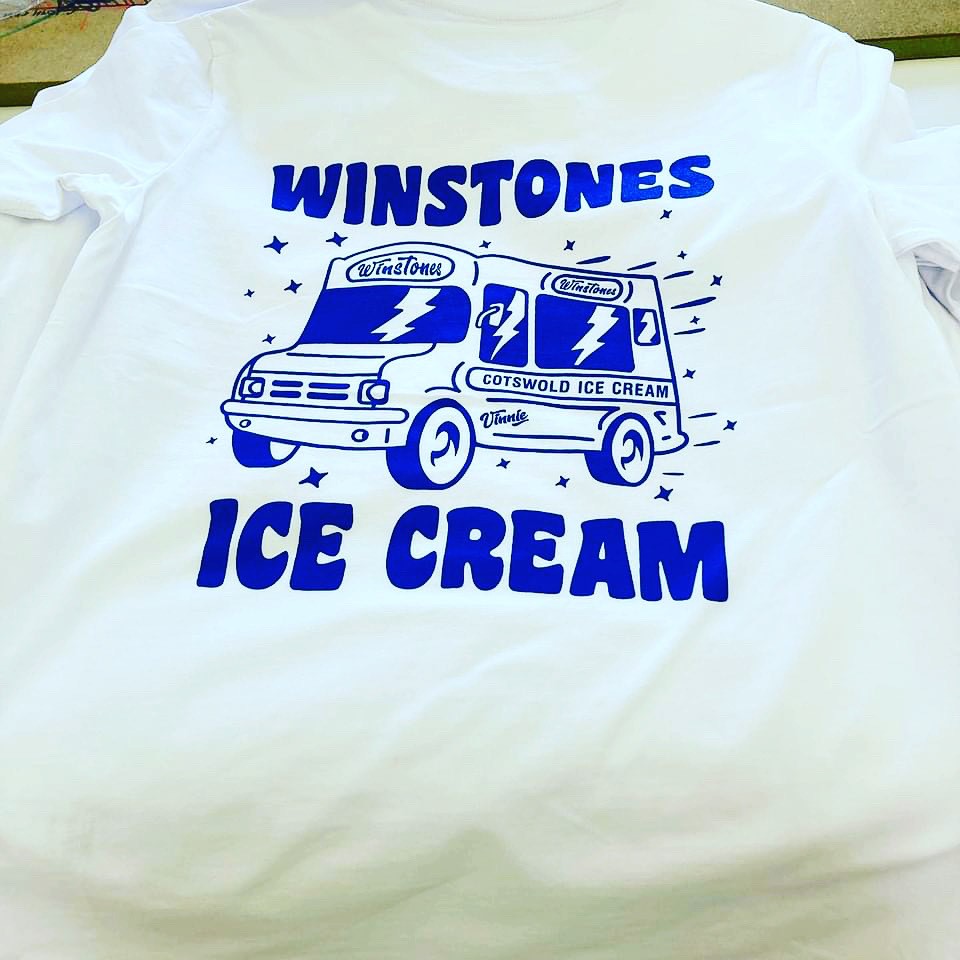 To brighten up your day and keep the funky retro history of Winstones alive we have designed and printed our very own WINSTONES TEES.
That's right the very first Winstones merchandise is now available exclusively from our ice cream parlour in Gloucestershire (GL5 5BX).
It's only taken us 96 years but we got there in the end!
We have come up with a premium white tee with 'Vinnie' our favourite van taking centre stage, these are Small, Medium, Large and XL and in a choice of two colours, Royal Blue or Neon Pink!